High-flow design for long-lasting, efficient cooling
Buy Water Pump auto parts Compatible with Chevrolet Toyota Ford Hyundai,Choose the RYDW brand.
RYDW Water Pump always stick to the target so that your vehicle drives smoother and faster. All our products are constantly quality tested, so you can rest assured that your vehicle is always getting the best in its class.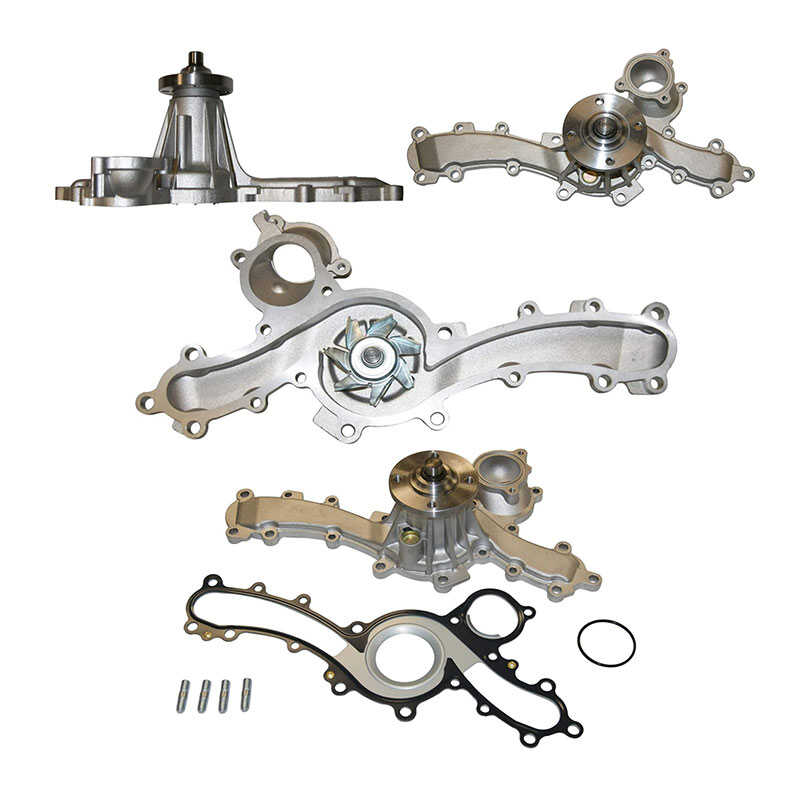 Our products:
RYDW is a brand that has already been registered. Only the authorized sellers are allowed to sell products under RYDW.RYDW will provide you with high-quality products and best after-sale service. Material:metal
colour:Silver

Package Contents:
Water Pump
Delivers trouble-free, consistent performance
Meets or exceeds OEM specifications
Excellent mechanical stability and corrosion protection
Constantly tested against strict quality requirements
Easy Installation:
When replacing your RYDW Water Pump also check the conditions of the:
- Thermostat.
- Radiator.
- Timing Belt and/or Fan Belt.
- Belt Tensioner and Idler Pulleys.
- Fan Clutch.
- Cooling Fan.
If any of these are damaged or need replacement, they can result in premature water pump failure and/or loss of cooling performance.

Prevent Contamination
Remember to flush your cooling system before installing the new water pump to remove any debris or rust from the cooling system.
Use only the manufacturer specified coolant for your vehicle.
Only use distilled water with coolant mixtures.

Prevent Leakage at Installation Surface
Ensure the mounting surface is cleaned of all debris prior to installation.
For paper or metal gasket, apply a thin, even coat of sealer to both sides of the gasket. For O-Rings or rubber gaskets, apply a coating of grease around the gasket. Do not use any sealers for rubber gaskets. Follow manufacturer's specifications for any bolt torques.

Prevent Future Failures
Take special care when applying gasket sealant to avoid future failures.
Any sealant that seeps into the coolant system can be caught in the mechanical seal and cause very quick failure of shaft seal. This can cause immediate leakage from the mounting surface.

Quality Test:
I supervised the production process of the pump at the factory.
RYDW products have been tested before delivery to ensure excellent performance
Ensure the delivery of 100% qualified products to customers
Production:
RYDW offer the most optimal combination, performance and dependability. We won't let our parts leave the factory until they have been quality-checked three times or more.