What are control arms?
Control arms control the motion of the wheels so they're in line with the car's body.
Cars typically have two to four control arms, depending on whether the vehicle's suspension system has struts or shocks. Many of today's cars only have control arms in the front suspension.
Some vehicles have upper and lower controls arms, although auto experts say most cars today only come only with lower ones because of the way the strut assembly is designed.
Cars with upper and lower control arms are called a double wishbone suspension, in which the arms work parallel to each other.
Signs control arms are wearing down
Like any car component, over time, control arms wear down and need to be replaced. many control arm assemblies wear down every 90,000 to 100,000 miles.
Control arms can bend or break when driving over large potholes or bumps, while brushings can also wear out on their own.
Buy Control Arm auto parts Compatible with Chevrolet Toyota Ford Hyundai,Choose the RYDW brand.
RYDW Suspension System Control Arm auto parts always stick to the target so that your vehicle drives smoother and faster. We use an innovative, high heat resistant compound on the plug boot of our ignition coils to achieve extreme durability. All our products are constantly quality tested, so you can rest assured that your vehicle is always getting the best in its class.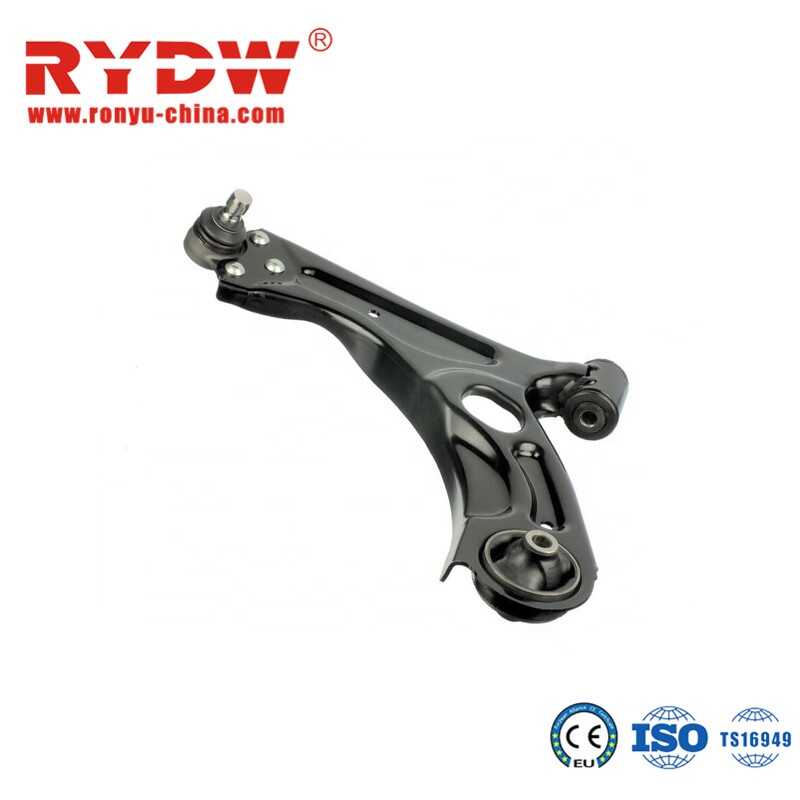 Our products:
Delivers trouble-free, consistent performance
Meets or exceeds OEM specifications
Excellent mechanical stability and corrosion protection
Constantly tested against strict quality requirements
Production:
RYDW offer the most optimal combination, performance and dependability. We won't let our parts leave the factory until they have been quality-checked three times or more.