How to choose a radiator for your car?
There are a few things to consider before choosing a radiator as a cooling problem.The
cooling system
and the rest of the engine should be in normal working condition;This means solving the right pulley ratio, the right air flow, the right thermostat, the right ignition timing, air-fuel ratio, vacuum and mechanical advance curves.
How does the radiator work?
When we talk about radiators, it is helpful to know exactly how they are cooled.The spare engine can produce about 42 BTU per horsepower, which is the radiator's job to eliminate the heat proportional to it.If we look inside the core, the main sources of cooling are the pipes and the fins.As heat dissipates from the coolant through the tube wall, it is transferred to the radiator via the joint.When air passes through the heat sink, it takes heat away from the radiator.Approximately 25°F to 50°F should be removed from the coolant, depending on the air temperature and the speed of movement on the radiator.You can check for proper function by using an infrared temperature gun at the radiator inlet and outlet.View the Longacre convenient infrared thermometer under part No. 47550612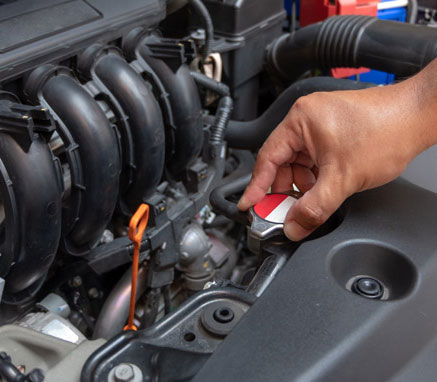 The importance of fans and shields
You can buy the most expensive radiator money can buy, but if there is no airflow over the radiator, it will do you no good.Whether you are running an electrical or mechanical fan, you should always install a fan shield that will cover as much of the core as possible.The fan hood not only helps the radiator shield the engine from heat, but also increases and directs airflow.
Compared with electric fans, using electric fans has many advantages.Electric fans not only save horsepower, but also can be installed directly on the fan cover, and can be automatically controlled by the thermostat temperature switch.When the engine is cold enough, this reduces fan noise and current consumption, eliminating the need for extra air flow from the fan.
We will do a good job in every content,do our best to solve the problem for each customer,Thank you for your reading.
Leave A Comment