【STURDY & DURABLE】- This complete cylinder head is made of premium aluminum material, which can endure high pressure, and overheating, not easy to be deformed or cracked, durable and rigid for long time uses.
【PRECISELY MATCHED】- It adopts advanced casting skills to build a high strength and stiffed cylinder head assembly, with an accurate dimension to help you with a precise match to your cylinder. Product Dimension (LxWxH): 21.6x9.4x7.8 in/ 55x24x20 cm.
【SUPERIOR PERFORMANCE】- The engine cylinder heads feature a compact structure, sits above the cylinders on top of the cylinder block. It traps or passage the gas in the cylinder and catalyze the combustion reaction via the closed chamber.
【COMPLETE & ASSEMBLED】- Our cylinder head assembly consists of cylinder head gaskets and bolts, which prevents leaking of the coolant, and overheating of the engine. Each cylinder head passes strict quality inspections before its delivery.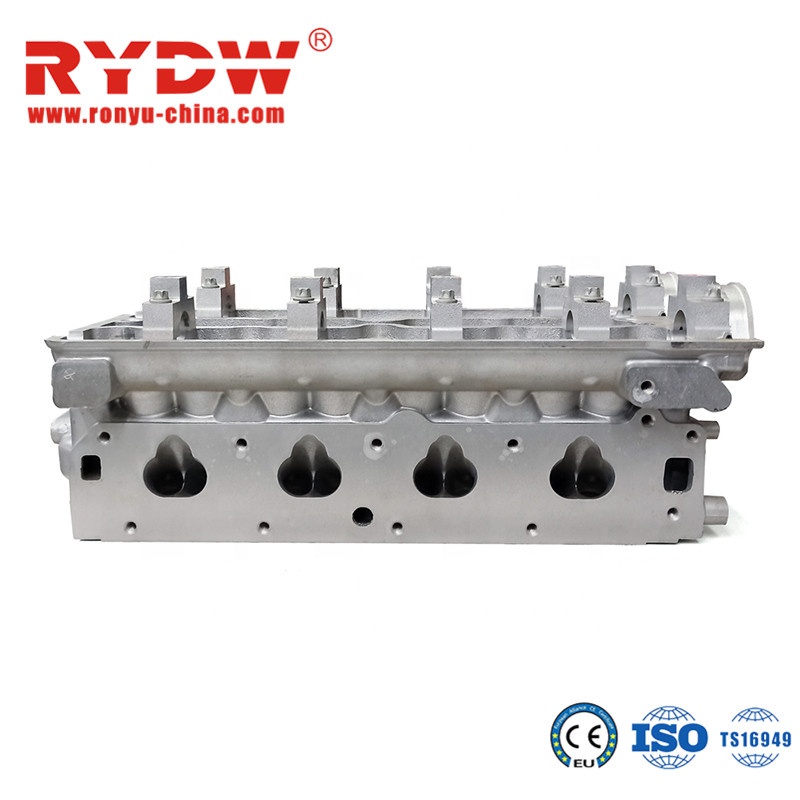 Key Features
·Heat & Pressure Resistance
The aluminum cylinder head is resistant to high burst pressure, overheating, impacts and corrosion, its reliable durability and stability for a long time.
·Compact Structure Design
Engine cylinder head kit with compact and solid structure, it channels the coolant into the engine block, thereby cooling down the engine components. With gasket to ensuring its high sealing performance.
·Improving Engine Efficiency
Such a powerful cylinder head works significantly in enhancing your engine performance and prevent engine misfire. No concerns of overheating of the engine, and overusing of the fuel or energy.
·Tested & Assembled
The cylinder head closes in the top of the cylinder, forming the combustion chamber. It is sealed by a head gasket. With head bolts for fastening. Each assembly has been strictly inspected in quality and function before its delivery.

RYDW offer the most optimal combination, performance and dependability. We won't let our parts leave the factory until they have been quality-checked three times or more.