Manufactured from high quality components to meet the demanding conditions of the automotive cooling system
Copper case and wax compound assures rapid response to temperature changes in the coolant
Hoses slide on for easy installation
Buy Thermostat auto parts Compatible with Chevrolet Toyota Ford Hyundai,Choose the RYDW brand.
RYDW Thermostat always stick to the target so that your vehicle drives smoother and faster. All our products are constantly quality tested, so you can rest assured that your vehicle is always getting the best in its class.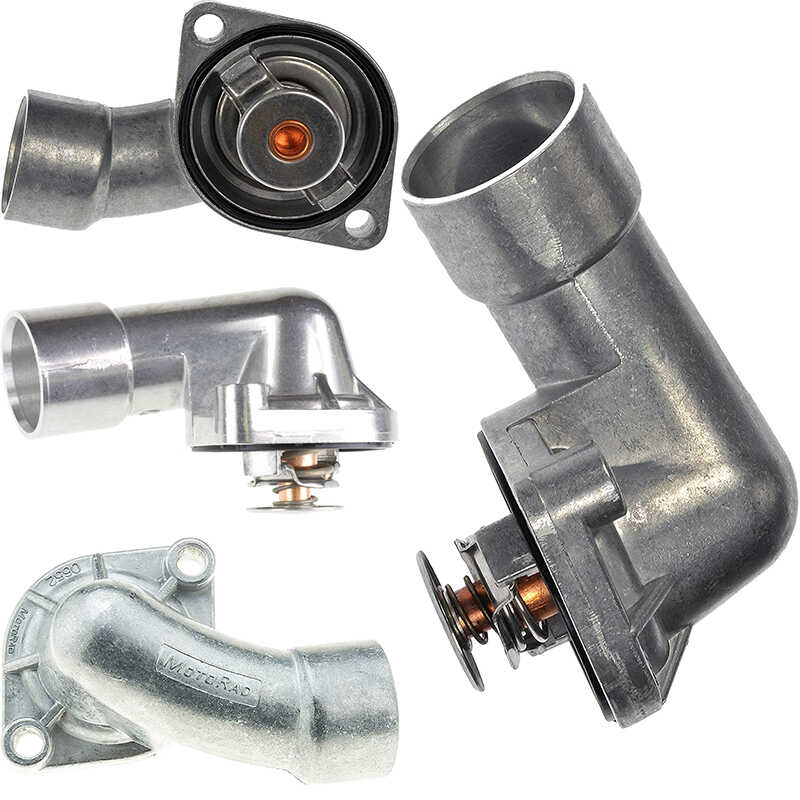 Our products:
RYDW Original Equipment Engine Coolant Thermostat Housings are used in some makes and models.
The housing holds the thermostat and is a connection point for the radiator hose inlet or outlet, and may also include ports for sensors or switches.
These original equipment engine coolant thermostat housings are GM-recommended replacements for your vehicle's original components and have been manufactured to fit your specific GM vehicle, providing the same performance, durability, and service life you expect from General Motors.
Stay with the parts brand your vehicle came with and get the GM quality you know and trust with RYDW Original Equipment Air Conditioning Parts.
RYDW OE replacement parts give you the peace of mind that the fit, form, and function is up to the high standards and specifications of General Motors.
RYDW Original Equipment Air Conditioning Parts are engineered for virtually every make and model of GM car,For the best parts to keep your vehicle's cabin cool, look no further than RYDW Original Equipment Air Conditioning Parts.
Easy Installation:
Find the installation location of the thermostat.The thermostat is generally installed at the joint of the water pipe on the cylinder head.
Release the antifreeze, loosen the thermostat mounting screws, remove the upper cover and clean up the old pad.
Note: The old pad is not cleaned properly, which will cause uneven force on the upper cover of the thermostat and easy to break.The sundries and antifreeze inside the two screw holes are not cleaned properly, which will cause the inlet pipe to fracture.
Glue the thermostat to increase the total seal thickness.
Install the thermostat with good glue into the installation position, and gently shake to make the glue fill the installation surface and stick it firmly.
Glue the thermostat pad.
Pad the glue-coated thermostat well and compacted.
Glue the upper cover of the thermostat.
Set the screws.
Fill with antifreeze and start.
Note: Be sure to turn on the thermostat once to check for leakage.
Quality Test:
I supervised the production process of the pump at the factory.
RYDW products have been tested before delivery to ensure excellent performance
Ensure the delivery of 100% qualified products to customers
Production:
RYDW offer the most optimal combination, performance and dependability. We won't let our parts leave the factory until they have been quality-checked three times or more.