Inner cables are sheathed and lubricated to provide longer life and improved performance
Flexible casings are completely covered with conduit to prevent corrosion of interior cables
Zinc plated fittings and clips prevent corrosion
brake cables are responsible for application of the parking or emergency brake. When failure occurs, brake cables need to be replaced for the vehicle to pass state inspections. Brake cables are direct replacement parts.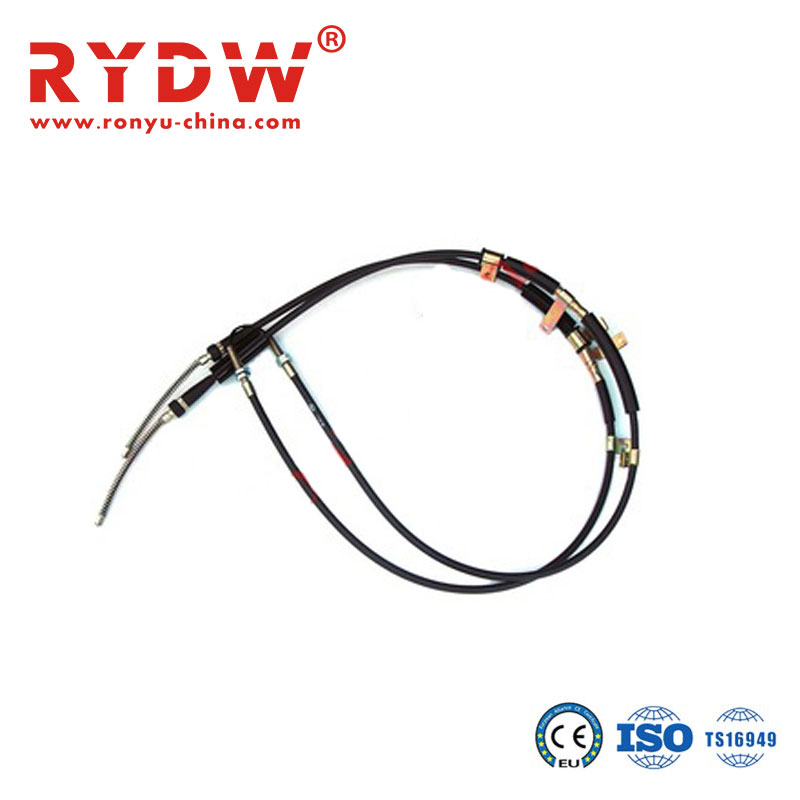 【EASY INSTALLATION】- Direct Replacement For Easy Installation, Exact The Same As Your Original Parking Brake Release Cable With Handle. No More Extra Accessories Needed. Just Pull Out The Original One And Install The New One
【FUNCTION】- This Parking Brake Release Cable With Handle Is A Key Accessory To Unlock And Release The Parking Brake. When The Brake Release Handle Is Defective Or Overtime Used. The Parking Brake Could Be Stuck, Which Will Be Have Potential Danger
RYDW Brake Cable
We won't let our parts leave the factory until they have been quality-checked three times or more.