Pay attention when installing the piston ring
(1)The piston ring shall be loaded into the cylinder jacket horizontally and there shall be a certain opening gap at the interface.
(2)The piston ring should be installed on the piston, in the ring groove, along the height of the direction of a certain edge clearance.
(3)The chrome ring should be installed in the first one, the opening should not be in the direction of the eddy current pit at the top of the piston.
(4)The opening of each piston ring is staggered at 120℃ and shall not be pointed at the piston pin hole.
(5)Piston ring with conical section, the conical surface should be upward during installation.
(6) General torsional ring installation, chamfering or groove cutting should be upward;When the cone reverse torsional ring is installed, keep the cone up.
(7)When installing the combination ring, the axial lining ring should be installed first, and then the flat ring and waveform ring.A flat ring shall be installed above and below the waveform ring, and the openings of each ring shall be staggered.
consult us about the price of engine piston rings. We are the supplier of engine piston rings in China - RYDW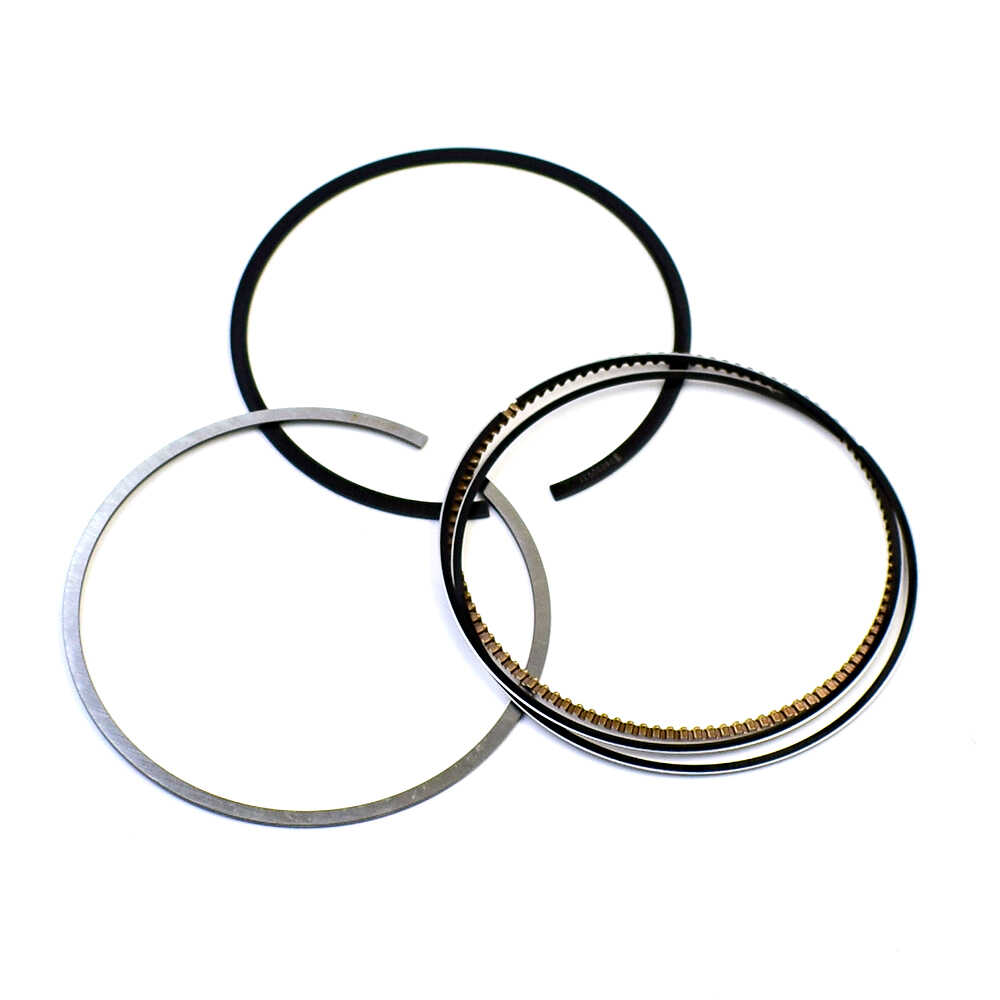 Our products:
Delivers trouble-free, consistent performance
Meets or exceeds OEM specifications
Excellent mechanical stability and corrosion protection
Improved fuel consumption and lower exhaust emissions
Constantly tested against strict quality requirements
Production:
RYDW
offer the most optimal combination, performance and dependability. We won't let our parts leave the factory until they have been quality-checked three times or more.