Original equipment quality parts for Chevrolet, Toyota Ford Hyundai vehicles without the original equipment price.
All parts meet strict quality standards to ensure the correct fit and function the first time.
Direct replacement - this clutch slave cylinder is built to match the original clutch slave in specific vehicles.
Precise design - reverse-engineered from original equipment to fit seamlessly and function reliably.
Durable materials - includes high-grade rubber components for compatibility with standard brake fluid.
Buy Clutch Slave Cylinder auto parts Compatible with Chevrolet Toyota Ford Hyundai,Choose the RYDW brand.
RYDW Clutch Slave Cylinder always stick to the target so that your vehicle drives smoother and faster. All our products are constantly quality tested, so you can rest assured that your vehicle is always getting the best in its class.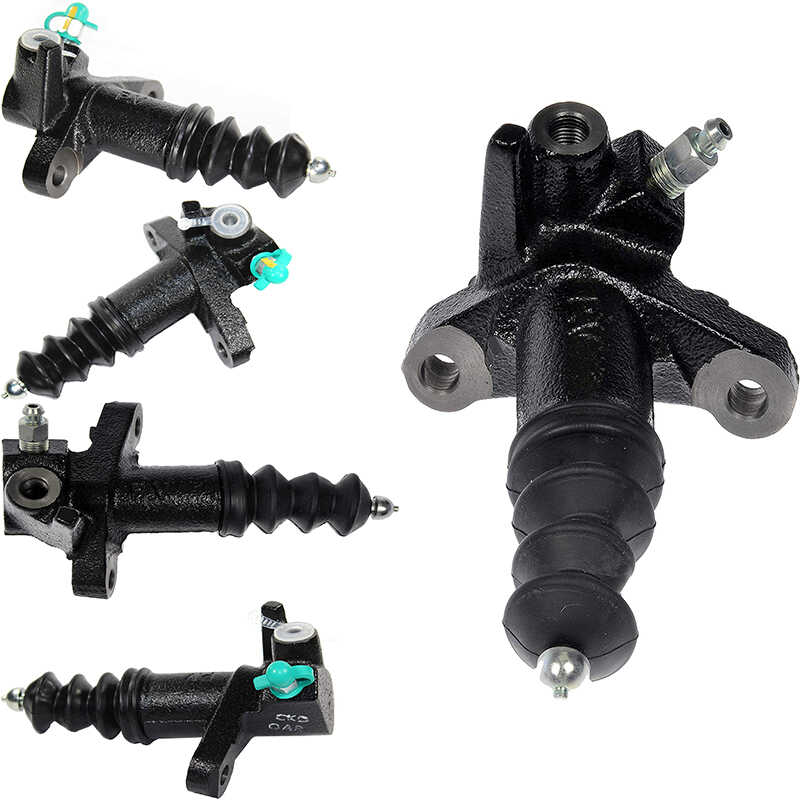 Our products:
By specializing in these four car brands, we're able to offer virtually every mechanical part they require.
As an original equipment quality supplier,
our products have the endorsement of prestigious quality certificates, such as ISO9001/TS16949.
Easy Installation:
Total pump and push rod should maintain the same center, deflection Angle should be < ±3°, otherwise it will cause piston eccentric wear and early failure.
Inlet nozzle upward to prevent air from entering the main pump.
Booster cylinder installation should be installed upward according to the cover plate arrow, so that the vent screw is at a high point, conducive to exhaust.
Install the putter and connect the putter to the rocker.
Connect air inlet and oil inlet joint to ensure clean parts interface and use reasonable gasket to prevent leakage.
The connecting pipe should be less bent and kept from high to low, which is conducive to the discharge of air in the pipe line and reasonable fixation.
Note that the clamp on the tubing is in position.
Quality Test:
I supervised the production process of the pump at the factory.
RYDW products
have been tested before delivery to ensure excellent performance
Ensure the delivery of 100% qualified products to customers
Production:
RYDW offer the most optimal combination, performance and dependability. We won't let our parts leave the factory until they have been quality-checked three times or more.