Collision Resistance Ignition Coil:100% Brand New Aftermarket ignition coil made of high quality PBT material, very durable and safe to use. Exquisite workmanship, built to strict quality control standards, collision resistance
Buy Ignition Coil auto parts Compatible with Chevrolet Toyota Ford Hyundai,Choose the RYDW brand.
RYDW ignition coils always stick to the target so that your vehicle drives smoother and faster. We use an innovative, high heat resistant compound on the plug boot of our ignition coils to achieve extreme durability. All our products are constantly quality tested, so you can rest assured that your vehicle is always getting the best in its class.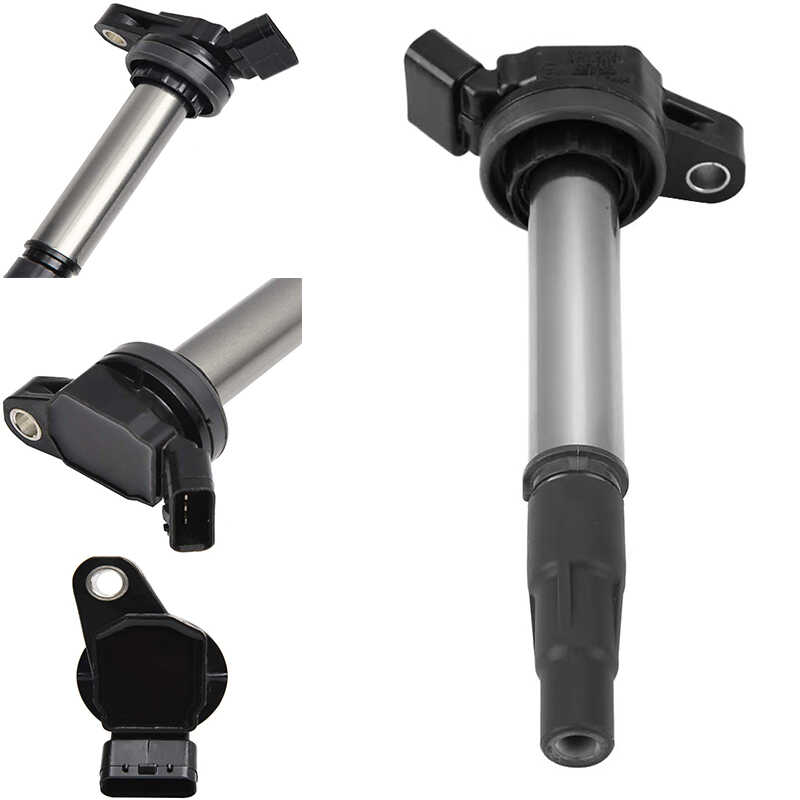 Our products:
Delivers trouble-free, consistent performance
Meets or exceeds OEM specifications
Improved coil efficiency reduces energy consumption
Excellent mechanical stability and corrosion protection
Improved fuel consumption and lower exhaust emissions
Constantly tested against strict quality requirements
Easy Installation:
1. Disconnect the battery and negative battery cable to cut vehicle power. Use a socket or wrench to release the clamp bolt, then place the cable to the terminal.
2. Locate the ignition coils that are on top of the engine. They will be attached to the engine block area.
3. Disconnect and extract the old ignition coil. To do so, untighten the bolts that attach it to the vehicle, and disconnect its electrical connectors.
4. Install the new ignition coil by inversely repeating the above steps.
5. Reconnect the battery. Attach the negative battery terminal to the car battery and restore vehicle power.
6. Test the new coil. Start the engine with the vehicle in park. If the vehicle starts normally, go ahead and perform a test drive.
Quality Test:
Our products are inspected and tested multiple times before sold. They are made to match the OE in form, fit and function.Each coil undergoes several tests after assembly to ensure the following:
Heat Resistance
Voltage Output
Shock Resistance
Rapid Fire Pulse
Production:
RYDW
offer the most optimal combination, performance and dependability. We won't let our parts leave the factory until they have been quality-checked three times or more.
Time to replace the ignition coils when:
Switching off in climbing
Shaking heavily in starting
Speed up powerlessly
Misfire Code