Hubs Quality: The SCITOO wheel assembly is manufactured with a tightly controlled manufacturing process that ensures precise matching of the bearing raceways and rolling elements, consistently delivering superior performance and minimizing noise and vibration.Our aftermarket hub bearings are precision-machined and pre-coated with an anti-corrosion lubricant for enhanced protection and performance
Bearing Hubs Tips: Hub Bearings should always be replaced in pairs (front or rear). Moreover, hub bearing must be torqued to vehicle specifications to prevent failure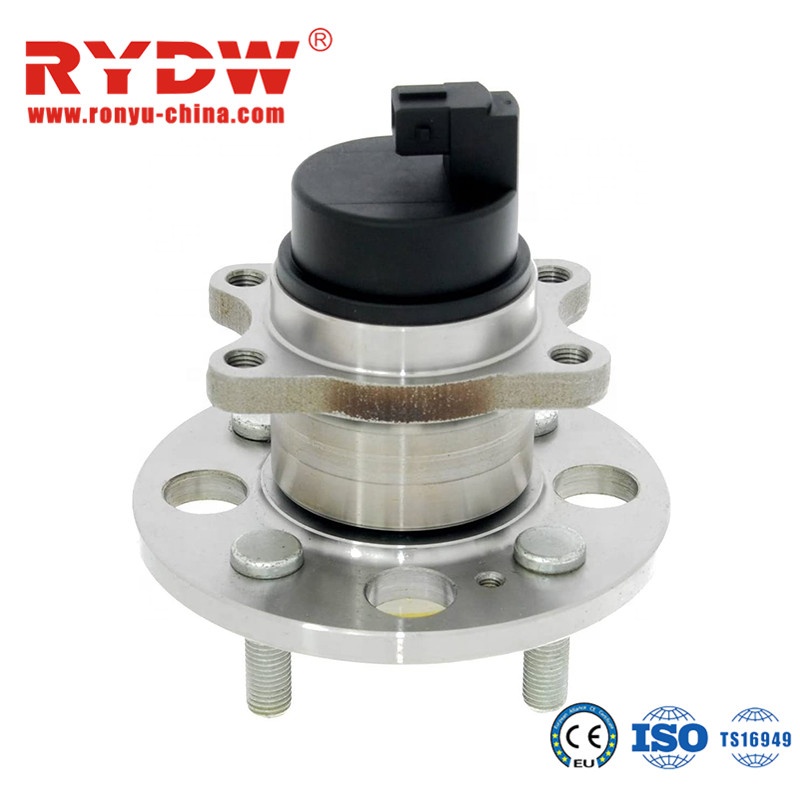 HIGH PURITY OF MATERIALS
Ronyu are strict with the chemical composition of the shaft wheel steel, the content and type of non-metallic inclusions,the granularity, type and distribution of carbide, decar-urization and the other.
STRONG WEAR RESISTANCE
The hub unit with excellent wear resistance coating material has strong wear resistance, hardness, rust resistance and processing performance.
HIGH STABILITY
The cold rolling process is adopted to make the material structure more compact and improve the fatigue resistance and stability of the material.
WITHOUT ABNORMAL NOISE
Advanced technology forging, effectively reduce noise, stability